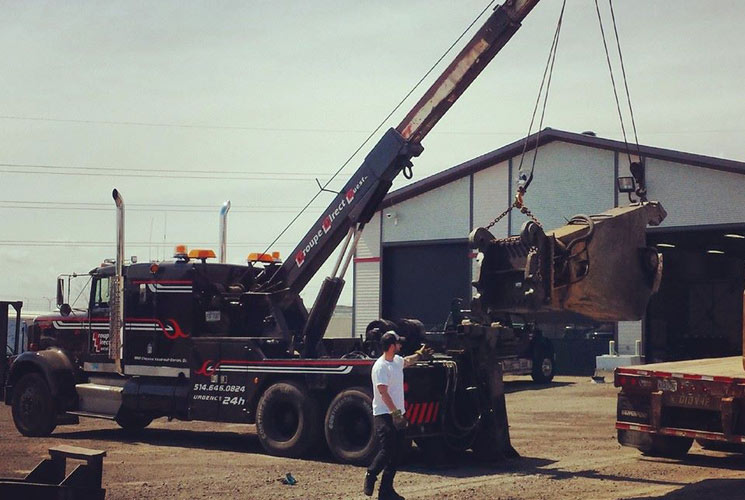 Telescopic and sliding rotating mast services
With our powerful masts, we can lift and move heavy loads without any problem. The telescopic mast has been built to lift loads to great heights and the rotating mast can be used to safely move loads without complications. The telescopic mast can easily replace a crane, at a lower cost.
Loading - unloading
Groupe Direct Ouest inc. is trained to help you load and unload the merchandise you're transporting. Whether with a rig or a telescopic mast, Groupe Direct Ouest inc. has the right equipment to assist you.
Groupe Direct Ouest inc. loads and unloads your low floor flatbed or regular platform trailer.
Our team can move your load directly at your business address or at the road control station.
Other Services
Why choose
Groupe Direct Ouest
inc. The right equipment for your specific needs. Our passion for jobs well done is the key to our long time success.

Work is done in a fast and efficient way for a guaranteed satisfaction.
Groupe Direct Ouest

inc.

is using all its assets to offer its clients an exceptional service and answer your demands in a safe and secure way.
Get a quote
Get a free quote rapidly by filling out our submission form.
Formulaire
Call us now !
We are available anytime, to help you.
514 646-0824